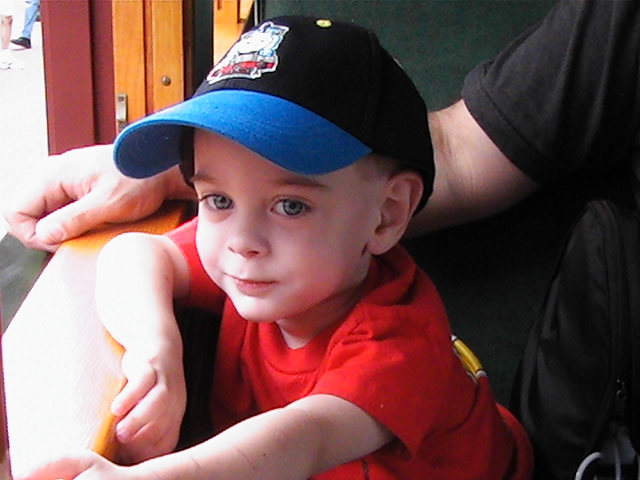 Charles Rocco "Rocky" Saginario was born on February 10, 2004 at Lankenau Hospital just outside of Philadelphia.  Due to preeclampsia, Rocky was delivered just shy of 25 weeks and weighed all of 1 lb 3 oz.  After 75 days in the NICU at Lankenau, Rocky finally came home.
It was in the Lankenau NICU that the nurses gave him the nickname "Rocky" because he was so tough.  Eventually it stuck and Tara and I gave him the middle name Rocco.  But nobody knew him as Charles or Rocco.  He was just "Rocky" and it fit him perfectly.  Indeed, he was the tough guy from Philadelphia who defied the odds.  He never gave up and refused to stay down for the count.  He kept coming back for more. And you couldn't help but root for him with all of your heart.
While in the NICU, Rocky suffered a bleed in his brain whcih resulted in hydrocephalus.  At four months old, Rocky was admitted to CHOP to have a shunt placed in his brain to deal with the hydrocephalus.  Rocky suffered from seizures and required four different medications to control them.  Rocky also suffered from factor VII deficiency, a rare form of hemophilia.  As Rocky grew older, his weight (or lack of) became a problem.  In November of 2005, Rocky had a feeding tube inserted.  However, even continuous feeds failed to cause Rocky to gain weight.  Eventually, the concensus among his doctors was that Rocky suffererd from a rare metabolic disease that affected his brain and his liver.  The unfortunate result of this disease was that his liver and brain would often swell.  It was this swelling of his brain that eventually took Rocky's life.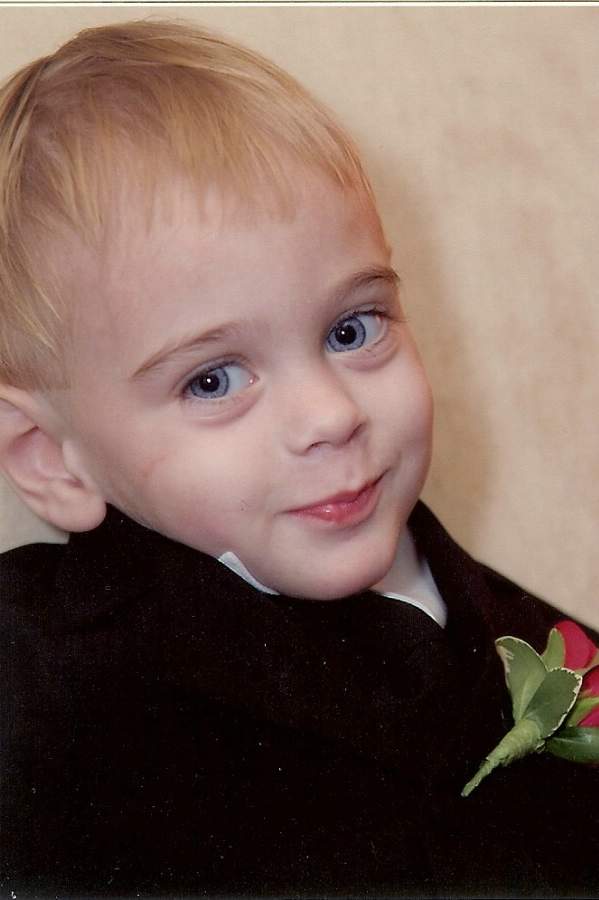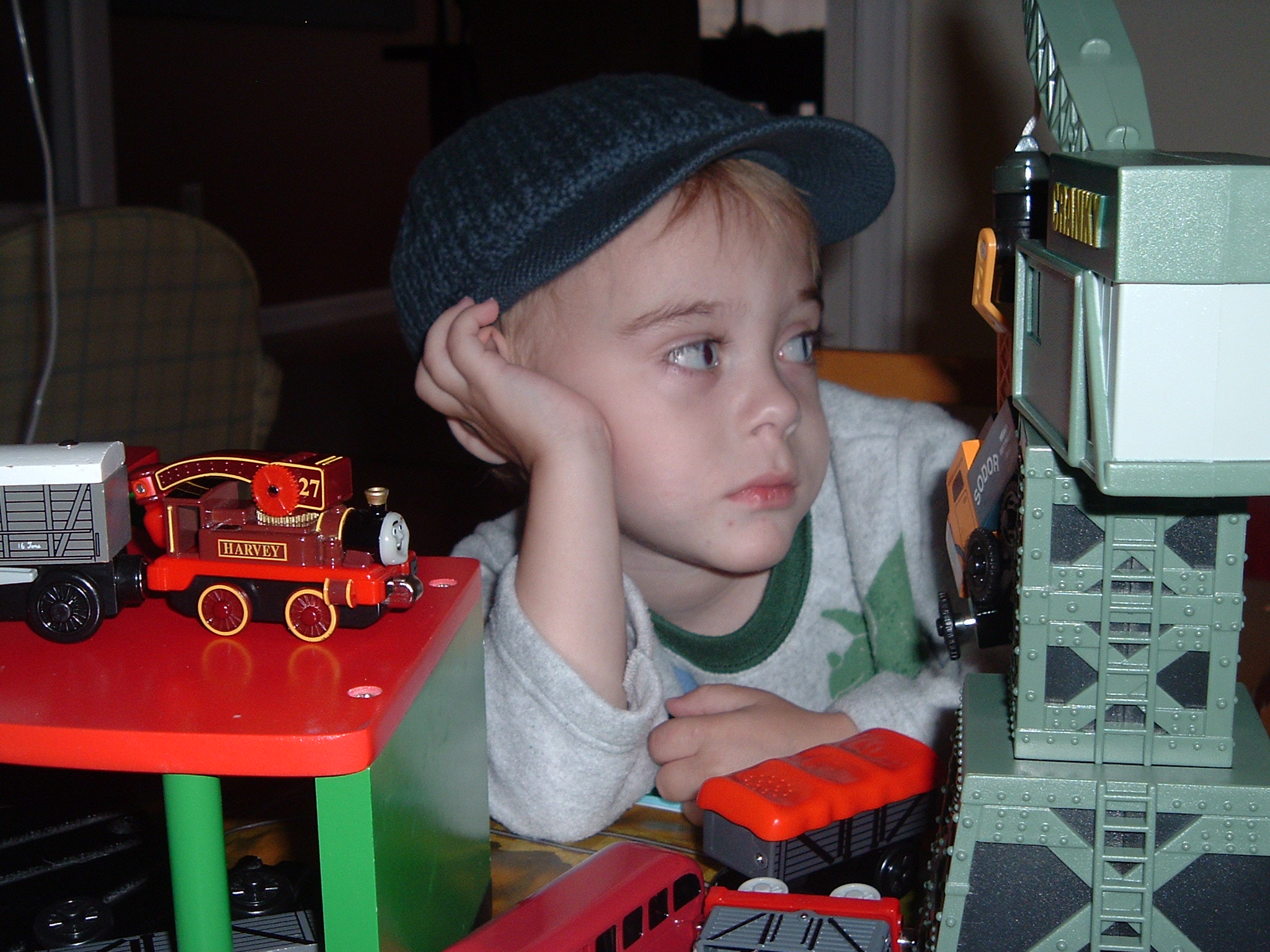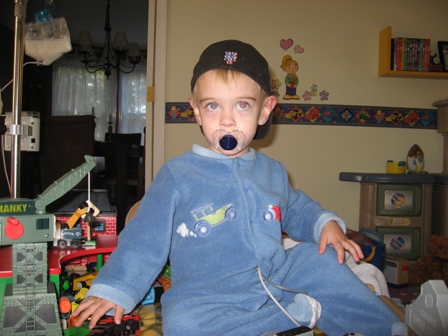 While he was alive, Rocky had many things that he loved. First and foremost was Thomas the Tank Engine. Rocky had every train that was made and every video that was put out. For a while he could name the trains and was very specific in how he would put them together. My father bought him the large electric Lionel Thomas and Percy engines and Rocky would play with them endlessly. He would stop them, fill the Troublesome Trucks with whatever was around, put a conductor on board and yell "GO!" while hitting the switch to make the trains move. He would sit in his easy chair and watch Thomas videos endlessly and laugh his little head off. It was a joy to watch.
Rocky also loved Sesame Street, especially Elmo. There is video here of him watching Elmo's World and answering Elmo's questions. He was also crazy about "Bob the Builder." He also liked "Curious George" and "Jakers! The Adventures of Piggly Winks." His favorite movies were Open Season, Madagascar, Over the Hedge and Kung-Fu Panda. No matter how many times he saw these movies, they always made him laugh. Rocky also loved books, magnets, stacker rings, stickers and trucks. He loved to walk (when he could), climb, swim, ride his bike and his ATV, play in the dirt and ride in a swing. He loved to snuggle with his parents and gave lots of hugs.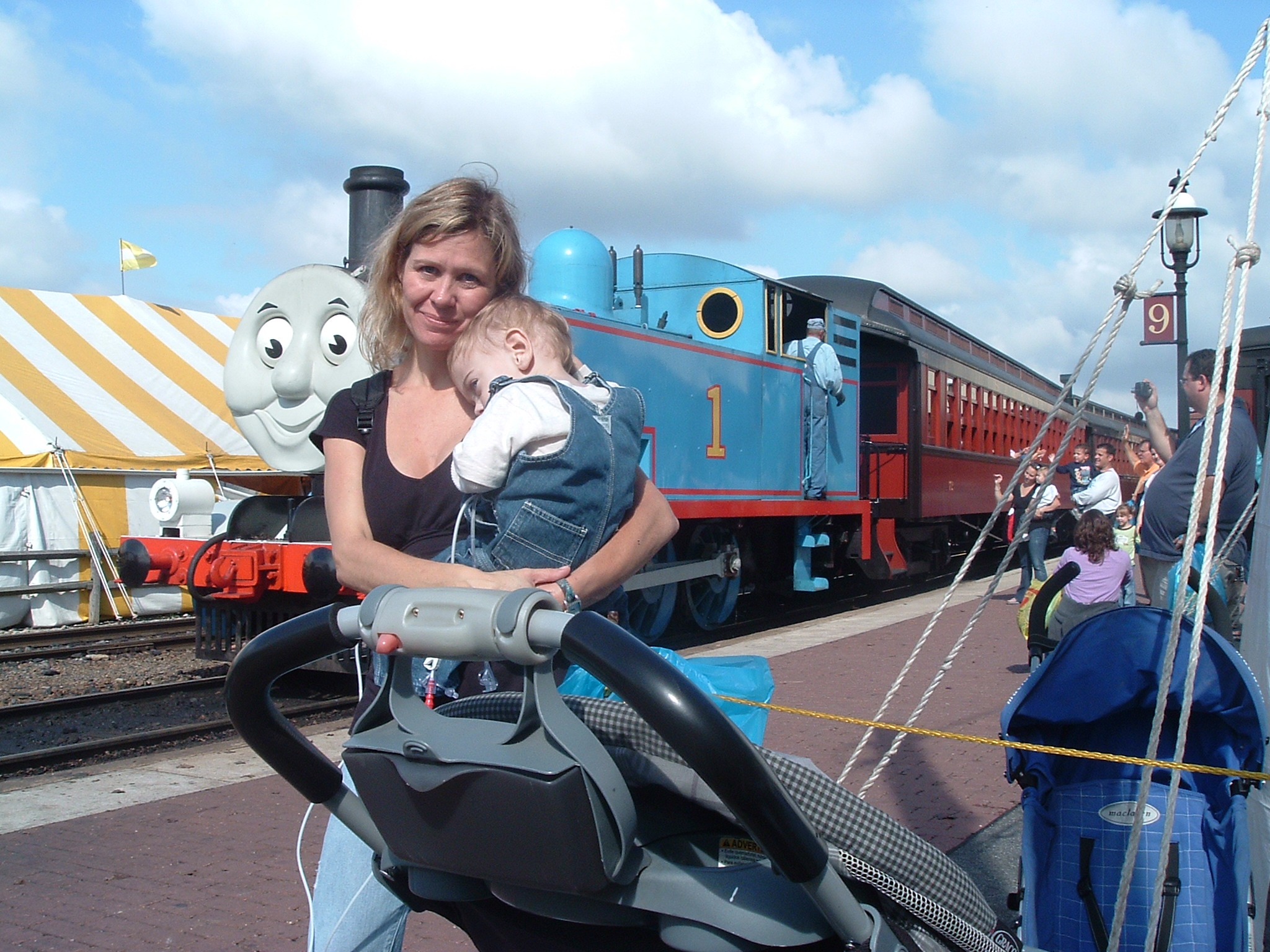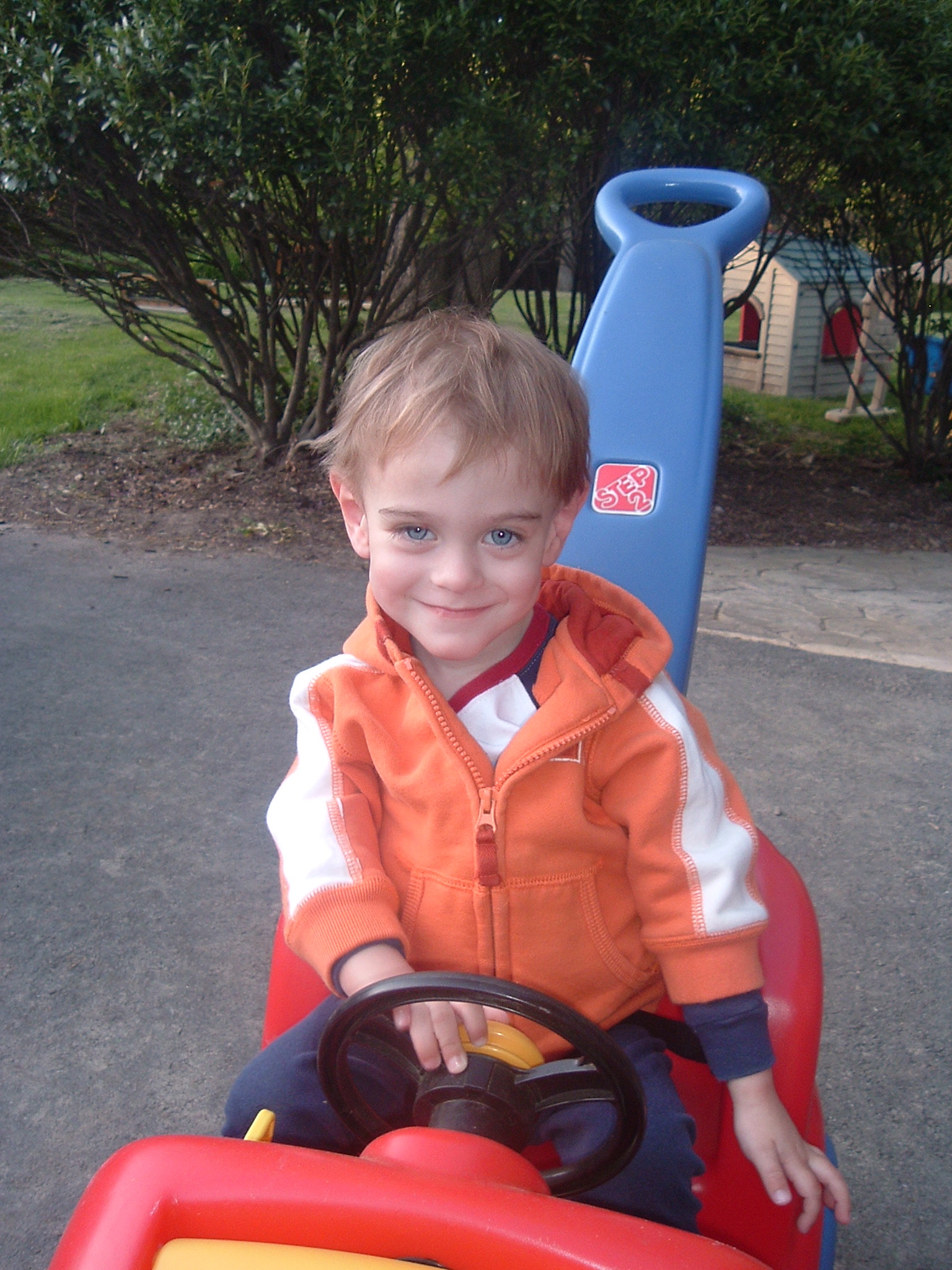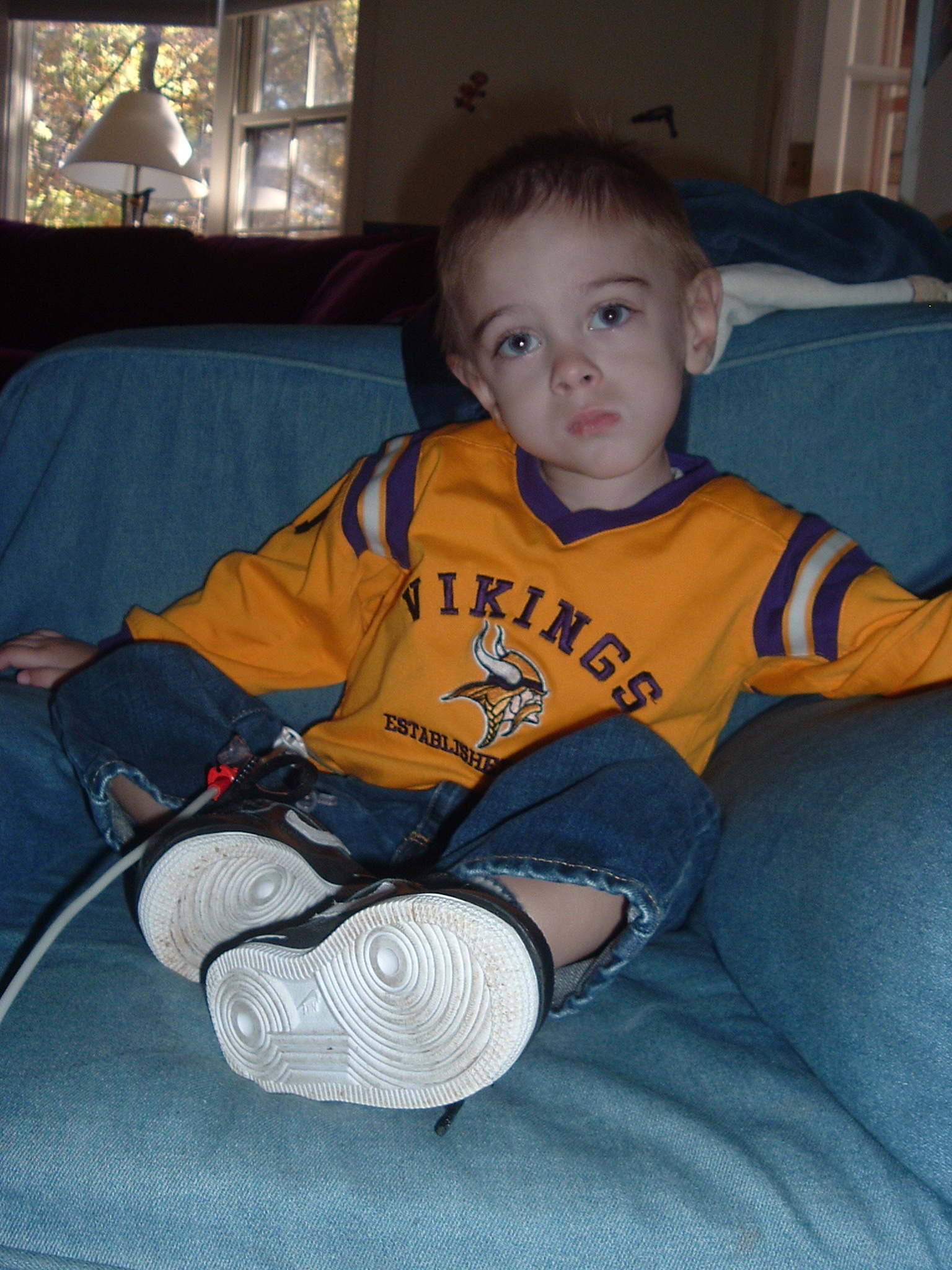 Rocky fought through so many health issues but always recovered. We thought we would lose him many times over the years. His doctors marveled at his inner strength and his ability to recover. After nearly 30 brain surgeries, installation of a temporal window in his skull, liver and muscle biopsies, hernias, four ports, over a dozen feeding tubes, two episodes of meningitis and countless other infections (viruses, bacteria, yeast), random bleeds and fourteen prescription drugs twice a day, Rocky's fight ended on August 15, 2008 at the Children's Hospital of Philadelphia. He was only four and a half years old when The Lord decided to end his suffering.
Rocky was laid to rest at St. Joseph's Cemetery in Downingtown, PA.